Fletchers Engineering take up residence at Nasmyth Business Park
Regular readers of the Fletchers Engineering news pages will remember back in March, we told you about our purchase of new premises at Nasmyth Business Park on James Nasmyth Way in Patricroft.
This huge new site includes space for 40,000 square feet of workshops, offices and on-site parking for staff and visitors – and we are delighted to be able to report that the refurbishment is complete and we have now moved into our new home.
If you have previously visited us at our old site on Landowne Road in Eccles, don't worry. The new location is less than a quarter of a mile away, literally just around the corner across the M602 and down Green Lane.
You can also reach us via Green Lane from the other direction – just head for Patricroft Train Station and you'll find James Nasmyth Way on the right shortly after.
For more details of exactly where our new offices and workshops are located, check our handy map which shows both our old and new premises and the local roads you'll need to get here.
About Nasmyth Business Park
Nasmyth Business Park is the ideal new home for our carbon and stainless steel workshops, as it is named in honour of the inventor and engineer James Hall Nasmyth.
One of the most iconic Manchester engineers, Nasmyth created the steam hammer, which harnessed the power of steam to strike much heavier blows than was possible under gravity alone, and in turn could be used to manufacture large sections including ships' anchors.
This invention survives to this day with one of Nasmyth's steam hammers positioned by the roadside at the entrance to Nasmyth Business Park – which also makes a handy signpost to look out for when you are coming to visit Fletchers Engineering.
More than 175 years after Nasmyth's invention, Fletchers are proud to be breathing new life into this substantial site, with many modern amenities to help make it sustainable for the future as well.
Modern manufacturing premises
Our new facilities have been refurbished for efficiency and optimal layout, and are powered in part by a 50 kW solar array on the roof – Manchester weather permitting, of course – that reduces our need to draw power from the National Grid.
These new premises are the completion of an ambitious renovation and relocation project for Fletchers and we cannot wait to welcome visitors to the new site to see first-hand what we have been able to achieve.
We also expect to improve our efficiency and output thanks to the purpose-built nature of the workshops, which also provide us with space and facilities to expand into new product and service areas during the months and years to come.
Following an exciting and hectic first half of 2019, we are very much looking forward to settling into our new home and would like to thank all of the contractors, engineers, tradespeople and staff who have been involved in the refurbishment of these spectacular new premises.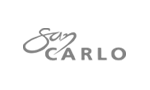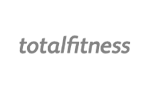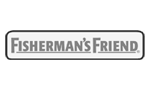 //php get_sidebar(); ?>