Fletchers help happy bees make local honey for Amber
Bees are symbolic of Manchester's industrial heritage and an important emblem for the city's engineers – including Fletchers Engineering's own company director Steve Fletcher.
So when Steve went home for lunch one day in May 2017 and discovered his car buried under a swarm of bees, he knew he had to find them a safe home.
Enter Amber, a local artist and budding beekeeper who answered Steve's call for help, and arrived dressed in her beekeeper suit to collect the swarm in a cardboard box – reluctantly assisted by her partner Ross and his phobia of insects!
Amber has an allotment in Ordsall and the bees soon had a new home and a new hive – and according to Amber, they are very happy bees with a lovely temperament.
In fact, they have proved to be good neighbours too, helping some of Amber's other early colonies to get better established and becoming her strongest colony in their own right.
See below for the rest of the story!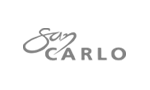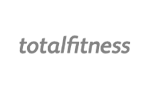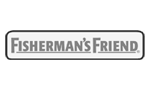 A sweet story
The story doesn't end there. For Christmas 2017 Amber sent Steve some comb honey straight out of the hive where his 'car colony' now lives - a thoughtful gesture that left Steve buzzing just as much as the bees, and sparked his interest in locally produced Manchester honey.
With Christmas on the way again, Steve contacted Amber in autumn 2018 to see if she had any honey for sale, only to learn that she was having difficulty getting her hands on an extractor to separate the honey from the comb.
Steve had been so impressed by Amber that he wanted to thank her for rescuing him from the swarm - and buying her a honey extractor was the perfect gift for a fledgling beekeeper.
Amber is now preparing her freshly extracted honey for Christmas 2018, and of course Steve will be among the first to get his hands on a jar.
Queen Bee
Amber has continued to develop her beekeeping and now has five hives in total, allowing her to diversify into different types of honey.
She is about to take a second beekeeping exam with Manchester & District Association - it's fair to say she has the buzz for beekeeping!
From rescuing Steve - and the bees - that day in May 2017, to extracting honey at home in her kitchen using the honey extractor Steve gave her as a thank you, Amber says the experience has been a turning point in her life.
She is now developing new packaging for her locally produced honey and looking to increase her number of hives even further, while working on merchandise including ceramics, badges and bags for Salford Lads' Club.
It proved to be a turning point for Ross too, as he has since been able to conquer his fear of insects through helping Amber with the bees.
And for Steve, the Christmas gift of comb honey from 'his' own car colony of bees and the anticipation of a jar to come his way this year have been a sweet touch on top of an unexpectedly enjoyable experience.
It all adds up to proof that Manchester's hive mind is still home to some of the most innovative and industrious people you'll find anywhere - from Fletchers' engineers to Amber's artistry, and of course the busy bees themselves, who thoroughly deserve their place as the icon of this great city.
Back to News
//php get_sidebar(); ?>