Trio of new business wins for Fletchers Engineering
Fletchers Engineering are delighted to have been chosen for not one but three significant commercial property developments in and around Manchester city centre.
Each of these new business wins has an immediate start date, with work expected to take around six months, on some of the city's best-known landmarks and truly iconic buildings.
Working on Manchester's landmarks
The biggest of these is the CIS Tower on Miller Street, the tallest building in the UK at the time of its completion in 1962, and the tallest in Manchester from then until the Beetham Tower in 2006.
In 2004 the tower set a new record when its facade was clad with solar panels, making it the single largest commercial solar facade in Europe.
As Manchester engineering contractors we are thrilled to have been chosen by Castlebrooke Investments to carry out renovation works to the tower, which they bought from NOMA in early 2017.
Fletchers will supply new chillers to CIS Tower, with fabrication and pipework modelling carried out offsite ready for fast installation in one of the city's most iconic commercial spaces.
In another major new business win, Fletchers have been selected to carry out engineering works on a site previously used as television studios.
The estate has since been redeveloped as a mixed-use opportunity comprising of studios for film and television productions, live performances, exhibition space and co-working rooms for small businesses.
Fletchers are excited to be involved in the next stage of redeveloping the facilities, carrying out a design and build project for a new boiler plant in the existing basement.
We'll be using 3D modelling and offsite fabrication to design the pipework, before the install of the new heating system.
And finally in our trio, Fletchers will be working with NG Bailey to provide engineering services on the Manchester Metropolitan University campus.
We will be installing heating and CHW plantrooms and plumbing to multiple floors, using 3D modelling in the design phase to visualise the plant room layouts before work commences.
This, again, is one of the city's most familiar and significant landmarks, as well as an important centre of learning for thousands of Manchester's student population, and we are pleased to be able to contribute towards providing those students with a truly 21st century university campus to support their studies.
A sense of Mancunian pride
Put together, the three new contracts have a combined value of more than £2 million and serve as a fantastic endorsement for Fletchers Engineering by some of the city's major commercial property owners.
But, as Manchester engineering contractors ourselves, there is also a huge sense of satisfaction that comes from being able to provide our expertise and experience on our own doorstep while ensuring that more of the commercial space is as vibrant as ever.
All three of these contracts start immediately with an estimated completion time of around six months, and will be keeping our team busy until the late summer of 2019.
We're now looking forward to announcing more new business wins throughout the year.
Image credit: https://bit.ly/2HEtX67, https://bit.ly/2ug68Kg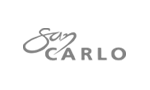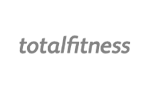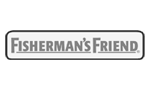 //php get_sidebar(); ?>