HVAC Offsite Build Boosts Businesses and Economy
HVAC offsite build is a win-win for businesses and for the economy as a whole, bringing many benefits to construction and refurbishment projects, while adding significant extra value to commercial fitouts and refits.
Offsite build of HVAC means heating, ventilation and air conditioning systems are built to bespoke dimensions and specifications, with only the bare minimum of onsite assembly left to complete.
This allows working commercial sites to continue with operations uninterrupted for as long as possible, before experiencing the absolute minimum of downtime (if any) in order for new HVAC systems to be installed.
In many cases, the final installation work can be carried out in stages or at a time when facilities are not in use, to eliminate downtime completely.
Benefits of HVAC Offsite Build
Fletchers Engineering's HVAC offsite build service delivers multiple benefits for businesses, all while bringing projects in on time and on budget. Offsite fabrication means there are fewer surprises during installation, as each component is already completed using accurate measurements and the desired materials.
Some of the biggest benefits of HVAC offsite fabrication and assembly include:
Eliminates wasted time due to cutting components to length and building minor assemblies onsite
Fabrication carried out by experienced engineers in dedicated workshop surroundings
Performance materials e.g. thin wall stainless steel are more efficient and easier to handle
Offsite build is especially valuable for installation in tight spaces, where the components and partial assemblies can be made so that they are easy to manoeuvre into place and only require minimal fastening in order to complete the build.
Added Value of HVAC Offsite Build
Offsite building techniques in general have been a focus in recent years, with the government announcing that it would favour offsite construction where possible in capital projects from 2019 onwards.
In 2018, a report by WPI Economics found that if 25% of all construction work were completed using offsite fabrication, the sector would see an uptick of 3.6% in gross value added per job nationwide.
This would amount to £5.5 billion across the UK as a whole, with most of that benefit seen outside of London, including nearly £1.4 billion added value within the Northern Powerhouse region.
While the report was published before the COVID-19 pandemic emerged, the cumulative boost to the British economy outside of London in 2018-25 was forecasted to reach more than £30 billion in total.
Higher Standards with HVAC Offsite Build
Offsite build is not a way to cut corners. In fact, completed HVAC installations that use offsite fabrication can deliver the highest standards.
That's because Fletchers engineers can construct many parts of the system in our dedicated workshop facilities, using cutting-edge technology and manufacturing methods, as well as performance materials like the thin wall stainless steel mentioned above.
We work to standards such as BS EN 1090 and the Construction Products Regulation, from our purpose-built facilities in Eccles, Manchester.
To find out more about our manufacturing methods or to request case studies of our past HVAC offsite build work, contact Fletchers Engineering today and we'll be happy to help.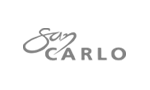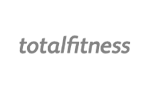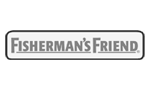 //php get_sidebar(); ?>