Industry audit finds no Achilles heel in Fletchers' operations
Achilles accreditation is a supply chain certification process that audits companies to ensure that they work effectively and efficiently as part of their overall supply chain.
What does that mean? Put simply, a company that scores highly on an Achilles inspection is more likely to save time and money for its customers and suppliers.
The standard has evolved over the years so that it is no longer focused solely on time and money, but also on other areas of best practice like environmental responsibility, corporate social responsibility, health and safety, and quality.
Fletchers recently underwent a two-day on-site inspection, during which the Achilles auditors spent time at our offices and watching how we work.
We have been taking part in the Achilles accreditation scheme for over a decade and are proud to announce that this latest inspection awarded us our highest score ever.
Where we scored well
Fletchers scored well across the board, with results over 80% in every one of the categories itemised in our Achilles audit.
The audit is in two parts. First is the Management System Evaluation which awards a score based on the systems we have in place, followed by the Onsite Assessments which are based on the in-person observations of the inspection team.
As well as scoring more than 80% in every area, we hit the maximum possible 100% in several categories across both parts of the audit:
Management System Evaluation
Onsite Assessments

Corporate Social Responsibility
Environment
Quality
Together these results are the best we've ever had, which we think is testament to the high standards in place at our new Nasmyth Business Park premises in Patricroft.
Why our new premises work so well
If you followed our latest news throughout the refurbishment of our Nasmyth Business Park workshop and offices, you'll know that the work was carefully planned to enable us to deliver maximum efficiency and benefits for our workforce, suppliers and customers.
This latest Achilles audit result is a ringing endorsement of that planning and the modern and highly efficient engineering workspace we were able to create as a consequence.
We want all of our customers, suppliers and employees to enjoy coming to Fletchers, whether it's to our offices or to the industrial workshops, so it's great that the Achilles team scored their own visit so highly.
What Achilles means for you
Our Achilles score is a sign that we work safely, efficiently and cost-effectively, while protecting the environment and local community.
In complex outsourced engineering supply chains, this gives you peace of mind when you choose Fletchers Engineering to carry out offsite fabrication and assembly as part of your project.
This has never been more important. The challenges that have emerged in 2020 due to the Coronavirus pandemic mean supply chains need to be flexible and innovative to allow work to proceed safely.
Offsite manufacturing is one way Fletchers can help. By moving fabrication and assembly offsite, you need fewer workers onsite at any one time, which helps you to comply with social distancing guidelines for a COVID-secure workplace.
To find out more, contact Fletchers Engineering today or schedule a visit to come and see our modern workshops and offices for yourself at Nasmyth Business Park in Patricroft, Eccles.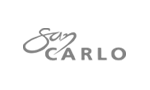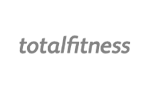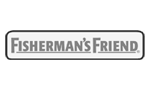 //php get_sidebar(); ?>