Fletchers cut carbon with Harpurhey heat pump
Fletchers Engineering recently helped a fitness centre in Harpurhey to cut carbon with the installation of a new heat pump and plant room.
The packaged heat pump plant room was designed by Fletchers to the client's specifications and prefabricated offsite for faster and easier installation.
It's the latest project Fletchers have carried out under the government's decarbonisation scheme, and will help North City Family & Fitness Centre to cut their carbon emissions.
We're also proud to report that our own workshops achieved net-zero status in June, after newly installed solar panels allowed us to run on 100% self-generated green energy for a full week.
How Harpurhey heat pumps cut carbon
Fletchers took the traditional boiler room arrangement at North City and brought it up to date with a packaged heat pump plant room that produces a total output of 150 kW, as specified by the client.
Packaged heat pumps combine heating, air handling and air conditioning into a single unit, making them a space-efficient and energy-efficient option.
The unique shape of the plant room at North City Family & Fitness Centre was an added challenge, and Fletchers' design had to take into account the optimisation of the space and its impact on the configuration of the heat pump system.
Designing the packaged heat pump plant room
North City selected the plant to be installed and issued an initial design schematic, which Fletchers then turned into a completed design for the finished packaged heat pump plant room.
We used 3D modelling to achieve this, allowing us to try different layouts of items and pipework services, until we were satisfied that we had found the optimal design for the plant room.
The required components were fabricated in advance and the plant room was fitted out completely offsite, with zero disruption to North City throughout the planning, design and fabrication stage.
Installing the heat pump plant room
With prefabrication completed offsite, all that was left was to install the prebuilt plant room in its new home at North City.
Fletchers arrived early one morning to lift the packaged heat pump system – complete with surrounding plant room – into position by crane, with work completed before the first occupants arrived to work for the day.
The entire process took around eight weeks from start to finish, but with 3D modelling and offsite fabrication, disruption at North City Family & Fitness Centre was kept to an absolute minimum.
Find out more
If you would like to know more about packaged heat pumps and cutting carbon, or how Fletchers Engineering's innovative techniques help improve energy efficiency at venues around Greater Manchester with little to no downtime, please get in touch.
You can contact us via any of the methods mentioned on our website, and our team are always happy to hear from new and existing clients, and from local businesses looking to decarbonise in the pursuit of a net-zero economy for Greater Manchester.
Send your enquiry via our online contact form or call us on Manchester 0161 524 1472, or visit us at our purpose-built workshops on James Nasmyth Way in Eccles, just off the M602 through Salford or the M60 from Trafford Park.
Back to News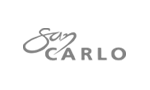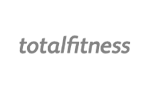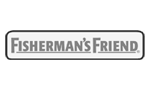 //php get_sidebar(); ?>