5 Innovations Shaping the Future of HVAC
Discover the innovations shaping the future of HVAC installation, maintenance and repair.
HVAC systems offer plenty of versatility, from compact wall and window units, through to split systems and ducted central air conditioning. As a way to heat, cool and ventilate buildings of all sizes, they're a crucial technology all year round.
As we move towards the middle of the 21st century, the future of HVAC technology in this era is beginning to take shape – so what are the major driving forces behind the evolution of HVAC?
1. Energy Efficiency
Energy efficiency is a trend across many industries as companies look to tackle rising energy costs and improve their energy security, as well as comply with challenging government targets on carbon emissions and climate change.
HVAC systems have an important role to play, as they help to keep workplaces and homes comfortable during heat waves and cold snaps, but the desire to run HVAC equipment efficiently is at the core of many current developments.
2. Integrated Devices
According to the Global HVAC Systems Market Report 2022 from Research and Markets, integrated HVAC devices are a key trend for the coming years. This includes HVAC systems to heat and cool interiors, as well as heating water at the same time.
Heat pumps play a part in this, improving energy efficiency of buildings and helping premises to cope better with climate change, through more efficient heating and cooling, especially in light of rising summer temperatures.
3. Fresh air ventilation
In the wake of the COVID-19 pandemic and heightened awareness of infectious airborne pathogens, interest is growing in air conditioning systems that introduce fresh air from outside of the building, without harming the efficiency of heating and cooling.
This can be combined with advanced filtration to remove viruses and bacteria from recirculated air, not only for purposes of public safety, but also delivering economic benefits by reducing employee absenteeism from workplaces.
4. Sustainability retrofits
The Research and Markets report also notes the trend for more sustainable retrofits of existing HVAC equipment, including the introduction of eco-friendly refrigerants in place of older refrigerant gases that may no longer be permitted by governments.
Experienced HVAC contractors can advise on when retrofits are possible – and when they are economical, compared with the alternative of installing modern, energy efficient HVAC equipment that requires less long-term maintenance.
5. Smart HVAC
Finally, a paper presented at the 2022 European Conference on Computing in Construction showed that smart HVAC controls can cut energy consumption by 38% over the course of the year, with an 85% saving on energy used for cooling during the summer months.
With more building technologies being integrated into the Internet of Things to enable automation and remote manual control, smart HVAC systems can work alongside other facilities like motion-responsive lighting to deliver substantial efficiency gains.
Future-proof your HVAC
If you're considering HVAC retrofits and/or new energy efficient HVAC installations, make sure you speak to HVAC contractors you can trust to deliver cutting-edge systems ready for the coming decades.
Fletchers' HVAC engineers are trained, qualified and experienced, with eyes firmly on the future when it comes to selecting the best HVAC systems for your building. Get in touch today to find out how we can help you.
Want to find out more? Read our blog, Everything you Need to Know About HVAC Systems.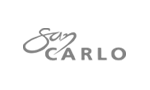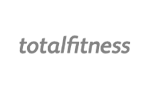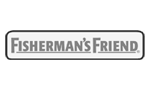 //php get_sidebar(); ?>