Fletchers celebrate generations of local engineering with spectacular graffiti mural wall
Fletchers Engineering are proud of the long history and heritage of engineering in Eccles and across Manchester.
So after recently moving into our new workshop and offices, we saw the vast brick wall of our new premises as a blank canvas – and knew we needed to do something spectacular with it.
We called on graffiti mural artist Russ Meehan (also known to the graffiti art community as Qubek) to give the wall a new lease of life.
The results are simply stunning and pay perfect tribute to some of the greatest achievements of engineering in Eccles and Greater Manchester.
What's on the Fletchers mural wall?
The huge Fletchers mural wall contains several elements chosen from centuries of engineering excellence in Eccles and Manchester:
The Nasmyth Steam Hammer invented by James Nasmyth, former occupant of the premises that are now our workshop and offices. An original Nasmyth Steam Hammer can still be seen at the entrance to Nasmyth Business Park.
The Royal Ordnance Factory (ROF) which took over the site from Nasmyth in 1940 for the manufacture of bolts and gun barrels for Chieftain tanks and remained until 1987, when the site was purchased by British Aerospace.
Barton Road Swing Bridge which is just south of Patricroft and, along with the neighbouring Barton Swing Aqueduct, is a shining example of local engineering expertise and innovative problem-solving.
We chose these iconic images of past engineers and present-day local landmarks as a way to pay homage to the ever-changing face of engineering in Eccles and particularly in Patricroft, where Nasmyth Business Park is located.
Who is Russ Meehan?
This epic artwork would not have been possible without the incredible artistic talents of Russ Meehan, whose work you may have seen in many parts of Manchester City Centre and across the wider region of Greater Manchester as a whole.
Russ works under the pseudonym 'Qubek' in graffiti art circles and his large-scale wall murals have become a real hallmark of the city's creative communities, including in areas like the Northern Quarter.
Manchester's industrial buildings with their large expanse of brick walls make the perfect backdrop for graffiti art on this scale, allowing artists like Russ to produce work that can be truly breath-taking when you first see it.
You can see more of Russ's production process on the Fletchers mural wall and similar projects elsewhere in the city on his Twitter profile, @graffiti_russ.
Come and see the Fletchers mural wall
We'd love for you to see the Fletchers mural wall up close and in person. Come down to Nasmyth Business Park and we'll be happy to show off this incredible artwork to anyone who's interested.
It's an excellent opportunity to think back to the origins of engineering in Patricroft – especially with the surviving Nasmyth Steam Hammer to see at the main gate too – as well as more recent developments like Barton Road Swing Bridge and the hugely important work carried out here by ROF Patricroft during World War II.
Find us at 10 James Nasmyth Way, Nasmyth Business Park, Patricroft, Eccles, Manchester, M30 0SF. You can also see a video of the finished mural on our Twitter page, @Fletchers_Eng.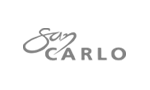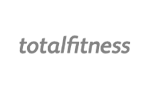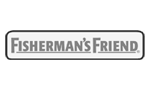 //php get_sidebar(); ?>