Fletchers Engineering Celebrates 40 Years of Innovation
Fletchers Engineering celebrates its 40th year, take a look back with our Director, Steve Fletcher and discover how Fletchers came to be.
From the modest beginnings in our family home to the thriving business it has become today, Fletchers Engineering has experienced remarkable growth over the years, and I'm delighted to share our journey, rooted in a rich history, as we enter our fifth decade of success.
The story of Fletchers Engineering begins with my dad, John Fletcher, who completed his apprenticeship at my grandfather's engineering company, Fletcher & Jones, located on Greer Street in Salford. It was during this time that he honed his skills and developed a genuine passion for engineering. Inspired by my grandfather's legacy, John decided to establish his own venture, laying the foundation for Fletchers Engineering in June 1984.
In its early days, Fletchers Engineering operated as a small enterprise, based out of our family home. We initially focused on serving the engineering needs of local schools in Salford.
Over the years, Fletchers Engineering expanded its operations and exceeded expectations, gaining a reputation for delivering high-quality workmanship. Today, I'm immensely proud of our spacious 35,000 square foot premises and our dedicated team of 120 staff members. What was once a small-scale endeavour has grown into a flourishing business, serving clients across various industries.
As Fletchers Engineering embarks on its fifth decade, we recognise the importance of sustainability. We have taken significant steps to reduce our carbon footprint and embrace environmentally responsible practices. A recent milestone in our sustainability journey was the installation of solar panels on our premises, allowing us to contribute actively to a greener future.
With a remarkable history and a steadfast commitment to sustainability, Fletchers Engineering has established itself as a leader in the engineering industry. As we embark on the next chapter of our journey, we remain dedicated to delivering cutting-edge solutions, adopting new technologies, and meeting the evolving needs of our valued clients.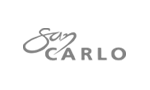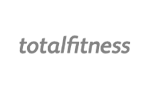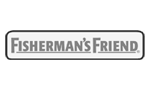 //php get_sidebar(); ?>