HVAC Offsite Fabrication is a Breath of Fresh Air
Offsite fabrication of HVAC systems, sometimes called HVAC prefabrication, allows you to benefit from newly manufactured, bespoke heating, ventilation and air conditioning components, built to your specifications and ready for rapid installation.
Fletchers Engineering have a 40,000 square foot purpose-built facility on Nasmyth Business Park in Eccles, Manchester, with the materials and capabilities needed to prefabricate HVAC systems and related steelworks weighing up to 100 tonnes.
By offering offsite fabrication, we can make efficient use of materials and use cutting-edge technology that would be difficult or even impossible to transport to your location. Instead, the high-quality HVAC components we manufacture are transported and assembled on site.
Offsite Fabrication vs. Offsite Build
The terms 'offsite fabrication' and 'offsite build' are often used interchangeably, but offsite build is a broader term, whereas prefabrication is typically a little more limited in scope and may be restricted to a single unit or an addition to an existing HVAC system.
The Timber Research and Development Association (TRADA) provides a definition of prefabricated construction:
"Prefabrication covers off-site prefabrication of materials and parts, prefabrication of components and sub-assemblies, as well as volumetric units or modules."
In general, offsite fabrication can consist of a single component, assembly or framework, whereas offsite build typically refers to a more complete construction process with only a minimum of onsite installation required.
Fletchers Engineering offer both services – so if you need a complete fitout as part of a comprehensive refurbishment, or you're moving into new premises and want a full and fresh HVAC installation, we can cater for that.
More Than Offsite Fabrication
Although we refer to 'offsite' fabrication, our service does not end there. We provide a complete, project-managed service with delivery in accordance with BS EN 1090 and the Construction Products Regulation.
If you opt for our fully managed service, we can coordinate with third-party contractors and create a schedule for the final installation that ensures your new HVAC infrastructure is fully commissioned on time and on budget.
Throughout the process, our experienced team will work to remove as much of the stress and admin burden from you as possible. Once we know what you need, you can leave it to us to manufacture, prefabricate and install your new HVAC components.
HVAC Prefabrication in All Shapes and Sizes
The point of HVAC prefabrication is to give you something bespoke, without shutting down your premises for the duration of the manufacturing process. Rather than being built from scratch on-site, your new components arrive partially or fully assembled, with the minimum of final installation required.
An added bonus of this is that we can work on almost any shape or size of HVAC installation, including any structural steelwork and piping that is needed to heat, cool and ventilate your premises.
We typically work on deliveries ranging from 1-100 tonnes, but we welcome all enquiries and will let you know immediately whether or not we can accommodate your order. With our large purpose-built workshops in Eccles and continually updated cutting-edge equipment, we can deliver the highest standards on orders of all sizes.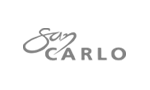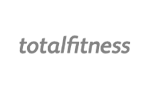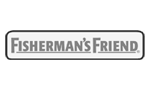 //php get_sidebar(); ?>