Cut Costs and Carbon with Commercial HVAC Maintenance
Commercial HVAC systems contribute to the UK's greenhouse gas emissions in several different ways. While it's clear that heating commercial premises carries a carbon footprint, it's also true that cooling business buildings contributes to CO2 emissions.
According to a research briefing by the Parliamentary Office of Science and Technology in April 2021, cooling buildings, industrial processes and supply chains worldwide amounts to 7% of greenhouse gas emissions through a combination of energy consumption and the refrigerant gases used.
With the climate steadily warming, and many air conditioning systems running inefficiently, the research briefing predicts that cooling could require more energy than heating after about the year 2060.
For present-day businesses, there are more pressing matters. HVAC systems have become an essential addition to premises, not only to maintain comfortable temperatures all year round for occupants, but also to ventilate interior spaces and help prevent the spread of airborne disease.
At a time when business energy supplies are rising in price due to spiralling wholesale energy costs, commercial HVAC maintenance has a more important role to play than ever before.
What is commercial HVAC maintenance?
Commercial HVAC maintenance is not a single service, but a combination of several with a single common goal: to keep HVAC systems running efficiently with minimised maintenance downtime.
Fletchers provide for this in a number of ways, including:
Regular HVAC Maintenance
Regular or scheduled HVAC maintenance is a way to identify wear and tear, keep air filters clean and generally reduce the stress placed on your systems. Periodic inspections look for any developing problems and take proactive action to prevent them from leading to downtime.
Planned HVAC maintenance is the best way to keep systems running at maximum efficiency over the long term, but incidents sometimes do occur, especially for HVAC equipment in use around the clock.
Responsive HVAC Maintenance
When something goes wrong, you need reliable responsive HVAC maintenance to quickly diagnose the problem and get your equipment back up and running, especially if the availability of heating, cooling or ventilation is mission-critical.
Again, Fletchers can respond when an emergency arises, with experts on hand to spot the problem and take the necessary steps to restore your HVAC systems to working order.
HVAC Servicing
As part of your regularly scheduled HVAC maintenance calendar, Fletchers can carry out a full HVAC service. This includes cleaning and checking existing equipment, recommending any appropriate upgrades and advising if we believe you should install any additional equipment.
We supply and install commercial HVAC systems, so if you decide to go with our recommendations, we can take care of everything from acquiring the new units, to installing and commissioning them, before incorporating them into your scheduled HVAC maintenance plan.
How can we help?
If you'd like to know more about commercial HVAC maintenance, why it's so important, and how Fletchers can help you by providing scheduled and responsive maintenance services, please contact our team directly and we'll be happy to help.
We can survey legacy HVAC systems and identify obsolete equipment, as well as providing maintenance plans for older devices that might be more prone to breakdown, but which you're not yet ready to replace.
Finally, we can integrate your HVAC systems alongside your lighting and utilities into a comprehensive building management system, for better visibility and secure remote monitoring, enabling us to respond even more quickly in the event of a breakdown.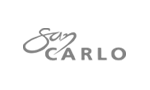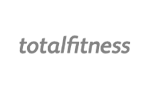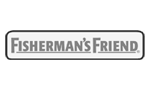 //php get_sidebar(); ?>