Everything you need to know about industrial gas installation
Learn everything you need to know about industrial gas installation and how Fletcher's can assist your business.
Industrial gas installation is the process of installing a pipeline to carry gas around your premises safely and securely to each point of use.
A professional gas installer should be Gas Safe Registered as a minimum, but ideally should also have the expertise to optimise your gas installation for safety and efficiency.
Fletchers Engineering have expert gas fitters who can offer all of this, to give you an industrial gas line that uses modern materials and methods, for the best results in upfront cost of materials and installation, and efficient running over time.
What do gas installers do?
Fletchers Engineering gas installers offer an end-to-end service, from design through to industrial gas line installation and commissioning.
We can survey your property to decide the size and position of your gas line, before going away to fabricate the pipes to the correct dimensions.
Offsite fabrication means we just need to assemble the completed sections on-site, which is faster and easier, with less disruption to your business as a result.
We will fully test your completed gas line for any safety or efficiency concerns; however, by choosing us from the design stage through to completion, it's highly unlikely that there will be any problems once everything's installed.
Why choose Fletchers Engineering gas installers?
If you're looking for industrial gas installers, we tick all the boxes:
Fletchers gas engineers are Gas Safe Registered
Work is completed to current industry standards
Installations are built to reduce future maintenance
We have a proven track record and reputation
Case studies of past installations are available on request
You can see some of our past work on our website, but we are always happy to take enquiries about bespoke gas installations for industrial premises, as no two sites are exactly alike.
What standards do Fletchers adhere to?
In addition to being Gas Safe Registered (which should be an absolute must for any work on gas lines) we adhere to a variety of industry standards and accreditations.Our memberships and certifications are displayed at the bottom of our website, or you can just ask if you'd like to know more about our commitments and certifications.
Get in touch
We welcome enquiries about projects of all sizes, from a single room to large industrial premises, and we value all customers equally.
If you have any remaining questions about industrial gas line installations and Fletchers Engineering's work on these, please ask us directly and we'll be happy to help.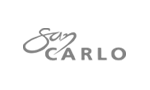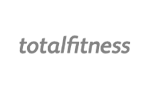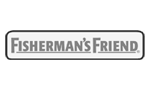 //php get_sidebar(); ?>