Fletchers work to decarbonise council buildings
Fletchers Engineering have been proud to work alongside Amersco & Enercret with councils across the UK to help them meet the goals of the Public Sector Decarbonisation Scheme.
The scheme lays out ambitious targets to reduce harmful emissions from public sector buildings over the coming 15 years, as part of the 2021 Net Zero and Heat & Buildings strategies.
In order to meet those targets, councils need to reduce emissions from their estates by 75% before the deadline of 2037, to keep the UK moving along the path to Net Zero.
How Fletchers are helping
Fletchers have been working with several councils to help reduce public building emissions, including replacing gas boilers with more efficient models and installing electric heat pumps.
The first phases of the decarbonisation scheme are now complete, with Fletchers working on multimillion-pound contracts across 18 sites including:
5 in Manchester
6 in Barnsley>
5 in Enfield
We have installed heat pumps in public buildings not only including council offices, but also town halls, leisure centres and other significant public premises.
By doing so, Fletchers are helping local authorities to meet and exceed Net Zero targets, allowing for the reality of carbon-neutral council buildings by the end of the decade.
About the Public Sector Decarbonisation Scheme
The Public Sector Decarbonisation Scheme is a major funding initiative designed to cut public sector buildings' emissions by 75% by 2037, compared with a baseline of 2017.
Five years into the scheme, the first two phases have been fully completed, providing over £1 billion during the pandemic recovery period to create new jobs in low-carbon and energy efficiency roles, and to decarbonise heating of public premises.
Phase 3b of the scheme is due to be published in July 2022, with applications opening in September. It provides access to a share of £1.425 billion under the overall Phase 3 funding for financial years 2022-23 and 2024-25.
Decarbonising on a grand scale
Public buildings are often very large with significant heat and power demands, which allows for significant reductions to be made in consumption and carbon emissions, through the use of more efficient and carbon-neutral technologies.
Steve Fletcher, managing director of Fletchers Engineering, said: "Fletchers fabricated, delivered and installed the heat pumps and boiler rooms. Council buildings that previously used gas boilers now use electric heat pumps. The sites we worked on use a total of 2,500 kW – saving 20 tonnes of carbon."
He continued: "To achieve this, Fletchers worked with Enercret design and project managers and Amersco leading the project, and were responsible for the overall management and delivery of the project as a whole."
En route to Net Zero
As we move towards Phase 3b of the Public Sector Decarbonisation Scheme, Fletchers will continue to support local authorities to achieve ambitious goals, not only for the benefit of the environment, but also to reduce long-term energy and heat costs in public sector buildings.
By installing energy-efficient technologies such as electric heat pumps, councils can make significant reductions on running costs, freeing up valuable budget to be invested elsewhere on the estate or into public services.
To find out more, contact Fletchers Engineering today and we will be happy to discuss your needs and any funding entitlement under the Public Sector Decarbonisation Scheme.
Back to News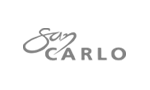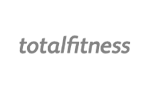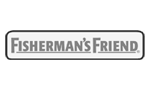 //php get_sidebar(); ?>