Steel Installation: What's involved?
Discover what steel installation involves and how Fletcher's Engineering can assist you.
Steel installation is the process of steelwork fabrication and assembly to create fully bespoke structures including pipework, pump skid assemblies, access platforms, HVAC enclosures and more.
Fletchers Engineering provide end-to-end and made-to-measure steelwork installation, with qualified and experienced engineers who can ensure a quick, clean installation and a perfect fit.
We understand the pressures of the modern workplace, including time and budget constraints, as well as safety concerns and sustainability commitments.
Using our state-of-the-art workshops to fabricate your steelwork, and cutting-edge techniques like offsite manufacture and partial assembly, we can accelerate installation and deliver the best cost-efficiency for your project.
Fletchers' Method for Steelwork Installation
We carry out all steelwork fabrication in-house, so when you choose Fletchers Engineering for steelwork installation, you know it is our accredited personnel who will be doing the work.
This allows us to offer the best flexibility, and to create steelworks that suit a wide range of different business needs.
During on-site steel installation, we can work with other contractors as part of larger refurbishments, to ensure that our role in the project is completed within the appropriate time window.
Fletchers' Steel Fabrication Capabilities
So, what can we make? Our steelwork fabrication and installation capabilities include:
Access platforms, walkways and pipe bridges
Galvanised, painted and stainless steel
Structural capabilities from 1-100 tonnes
35,000 square feet of workshop space
Fully bespoke design and installation
Our purpose-made workshops provide enough space for offsite fabrication and partial assembly, while materials like thin-wall stainless steel are lighter and easier to install, without compromising on strength.
Combining these capabilities, we are able to work on projects from individual HVAC rigs and small boiler rooms, through to fully bespoke industrial fitouts with many tonnes of structural steel fabrication.
Accreditations for Steel Installation
You should have confidence in your choice of steelwork fabricator and installer, and at Fletchers we offer this via industry accreditations and certification schemes.
Our work adheres to British Standards including BS EN 1090 and BS EN 1092, as well as the Construction Products Regulation.
Fletchers' commitment to health and safety in everything we do is evidenced by our SafeContractor Approved status, as well as our consistent track record of safety both on our own premises and when working at a client's location.
We also score highly on the Achilles audit, with the maximum 100% rating in some areas and a score of at least 80% across the board – standards we strive to maintain and improve.
More About Steel Installation
If you want to know more about the steel installation work completed by Fletchers Engineering, we have Case Studies available that give you some great examples of our past projects.
We welcome all enquiries about steelwork fabrication and installation – as mentioned, we work on steel structures from 1-100 tonnes, so projects of any size are welcome.
To make an enquiry or ask us anything about steel installation, get in touch today via our Contact page and a Fletchers engineer will be happy to help you plan your project.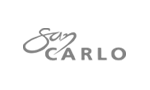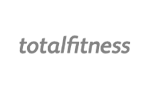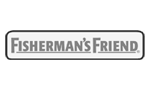 //php get_sidebar(); ?>