The Benefits of End-to-End HVAC Contractors
Fletchers are end-to-end HVAC contractors, capable of carrying out the entire process from the initial audit and assessment of what you need, through to installation, commissioning, and maintenance on an ongoing basis.
The benefits of start-to-finish HVAC contractors certainly add up. Just some of the main benefits include:
We can audit legacy HVAC systems and recommend upgrades or replacements, so that you get an efficient and reliable HVAC infrastructure in your premises overall.
We can supply HVAC equipment that works well together, as well as designing and assembling the complicated pipework needed to carry hot and cold water.
We can install and commission your new HVAC devices based on the knowledge we gained during the initial audit, for a better finished result.
We know what is installed and can plan regular maintenance schedules to keep everything working at its best.
We can respond in an emergency to provide reactive maintenance services, again with good knowledge of every device in your HVAC infrastructure.
On top of all of this, you get the significant benefit of having just one port of call whether you need to expand your HVAC infrastructure, upgrade HVAC equipment or replace broken parts, call in an annual service or scheduled maintenance, or report a fault.
At Fletchers we're proud of our long-term partnerships with our customers, and aim to always be here when you need a HVAC contractor for any reason.
The Fletchers Difference
We don't just offer the core services of HVAC contracting. At every step along the way, we go the extra mile to give you more value than you'll find elsewhere.
Our regular maintenance has high standards, ensuring your get clean, dry air from your ventilation ducts, while keeping everything running as energy efficiently as possible.
Our piping systems use Trubore stainless steel, which is lighter to handle, faster and easier to install, makes excellent use of space and resists corrosion well.
Our prefabricating capabilities mean that we can manufacture the pipes to the required dimensions off-site, making on-site installation faster again.
We can also design, build and install any necessary structural steelworks to support your HVAC equipment, such as access platforms and pump skid assemblies.
You get bespoke infrastructure, efficient operations and all of the advantages of modern materials and manufacturing methods – the best of all worlds.
HVAC Contractors to Trust
Our industry accreditations show you can trust us, along with our track record of delivering the very best for our customers over the past three decades.
Fletchers engineers are Gas Safe Registered and F Gas Certified, so we can work on heating systems that use gas, including eco-friendly biogas.
All of our work complies with the Construction Products Regulation, and British Standard BS EN 1090, both of which means you can have confidence in the work we carry out on your behalf.
For more information about our HVAC contracting services, please get in touch today and a member of the Fletchers team will be happy to help – just fill in our online form or visit our Contact page for more details.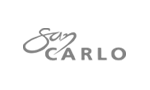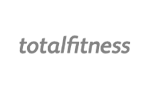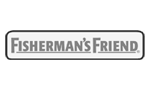 //php get_sidebar(); ?>